WELCOME to the web site for the beloved Big Bend Community Club!

YOU are invited (and needed) to participate in YOUR BB Community Club.
This is an idea submitted for a possible future BBCC renovation. The plan re-orients the entrance to the East side of the building, adding a covered porch entry, and enlarges the kitchen.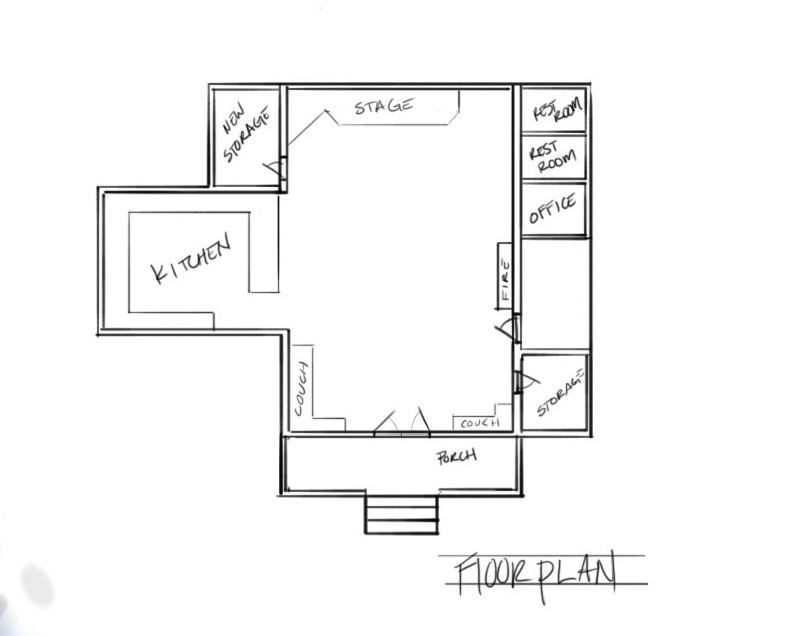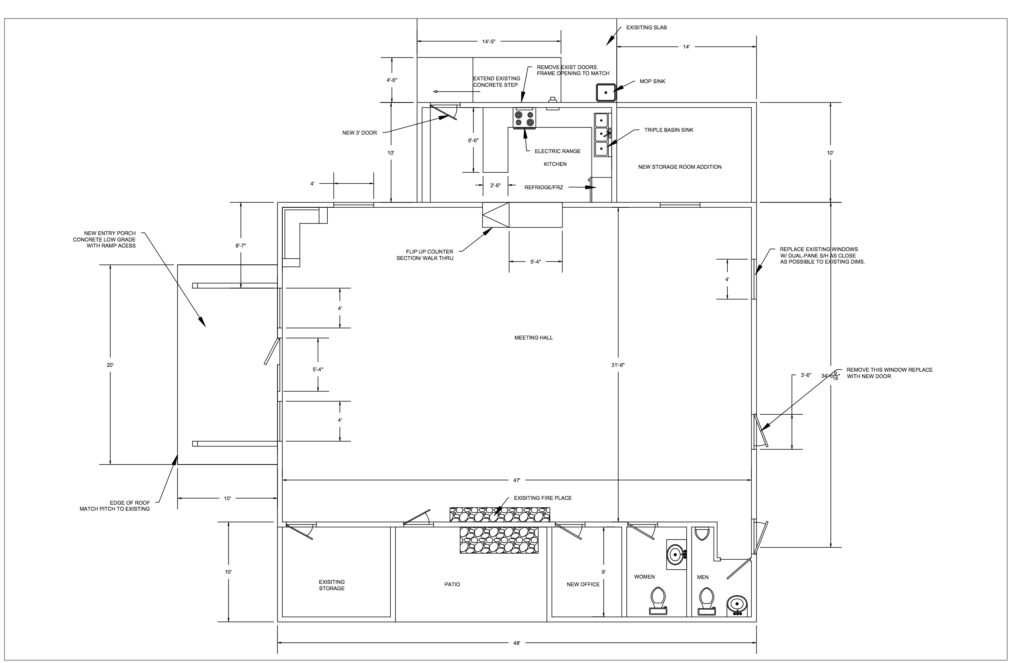 Thanks for your involvement!